The Institut pour la photographie des Hauts-de-France presents Vivants serie by Matthieu Gafsou, produced during his residency in our region (2020). In resonance with the natural site of Hortillonnages, the photographer invites us to rediscover the work of the land, of breeding ; he promotes the «living heritage», patrimoine vivant in french.
The separation between Nature and Culture is one of the pillars defining our modern society. Paradoxically, this separation symbolically authorized the destruction of our natural environment, which was given the status of Other. Faced with the ecological crisis, new forms of social practices are emerging, especially in agriculture. They fight against the devastating effects of intensive cultivation (soil impoverishment, extinction of biodiversity, pollution) and advocate the redefinition of the current economic system.
I was able to meet producers or micro-communities who have set up other forms of social organization and other ways of thinking about the relationship to their environment, questioning our traditional patterns. Rather than forcing nature (by plowing, chemical pesticides), these people agree not to control or dominate it. These photographs are a personal testimony of a relationship with the living based on gentleness. Through this approach, I seek to shift the epistemological crisis that is playing out today (rethinking the place of the human in the living) into the realm of the sensitive.
---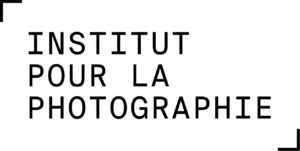 ---
Born in 1981, Matthieu Gafsou is a Franco-Swiss photographer, based in Lausanne. After obtaining a MA in philosophy, literature and cinema at the University of Lausanne, he studied photography at the École d'Arts Appliqués in Vevey. Since 2006, his projects such as «Alpes», «Sacré», «Only God Can Judge Me» and «H +» have been presented in numerous international group and individual exhibitions, and have been the subject of publications.