In the region :
Eldorado – The secret gardens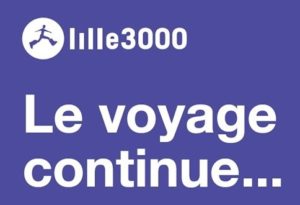 In 2019, lille3000 will present its 5th major thematic edition entitled Eldorado! Regarding the problems of climate change and crisis, the simultaneous need for escape and return to the sources, dream and fantasy, can the garden, green island, be considered as the path to a personal and collective Eldorado? It is in this perspective developing the imagination that the team of art & gardens will bring, through towpaths and landscape or visual arts installations, a transformation of unknown or secret gardens in Lille and its urban area.
Official opening of the first secret gardens on 27th april 2019
Regional mining heritage area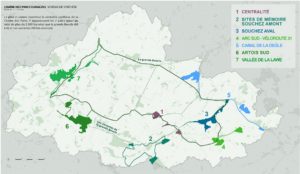 In order to create participatory gardens in the former mining area of the Northern France region, discussions are ongoing with EURALENS and the stakeholders of the « Land of Art and History of Lens-Liévin » (national territory label). A device inspired by previous artistic residences called « art de jardins en sol mineur » will be initiated on the chain of parks, from Bethune to Bruay, from Carvin to Souchez, on the banks of the « canal de la Deule » and the « canal d'Aire à la Bassée » …
International cooperation :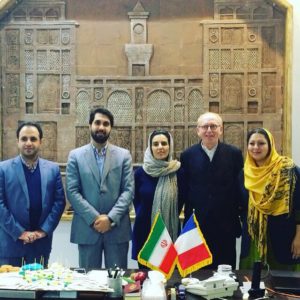 An INTERREG France / Wallonia / Vlanderen micro-project entitled PLATo is being implemented with the Memorial Museum Passchendaele 1917 to create a Belgian Garden of Peace in France and a French Garden of Peace in Belgium. These creations will be accompanied by professional actions of networking and cross mediations. San other cross-border project is envisaged with territories and British institutions such as the National Trust or the Commonwealth War Graves Commission. The city of Oxford is studying the possibility of organizing a garden festival on the model of the Hortillonnages event. Finally, art & jardins – Hauts-de-France signed a contract with the municipality of Teheran to create filtering gardens. The association assists the National School of Architecture of Marrakech in the creation of a "Landscape" department, and the development of a new garden festival in Marrakech.