Pipers' Peace > Scottish Garden of Peace, 2018
Pipers' Peace commemorates Scottish troops who fought during the Great War. The garden design, by Landscape Architects Anna Rhodes and Melissa Orr takes inspiration from the Bagpipers who stepped up from the front line of the Scottish battalions, often unarmed to lead the troops over the trenches and onto the field. 2500 pipers served during WW1, 600 were wounded, 500 were killed. The sound of the bagpipes has historically punctuated the lives of Scots and still is of huge cultural significance. By taking the sounds of the bagpipes into war, the Scottish troops brought with them and maintained their identity, and connection to home. The planting is reminiscent of idyllic Scottish landscapes missed by the troops and likely recalled through the sound of the Bagpipes. Along the trench profiled path, "Fire steps" allow visitors to physically step up, as the Pipe Major would have bravely stepped frome the relative safety of the trenches. From this elevated view, Pipe sculptures punctuate the planting referencing the progression of music and troops across the field.
---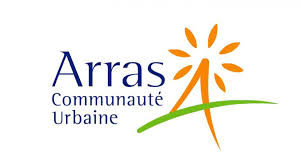 ---
Anna Rhodes & Melissa Orr
Born in 1989 and 1983 respectively, landscape artists Anna Rhodes and Melissa Orr live and work in Edinburgh (Scotland). Both are tutors in landscape architecture at the University of Edinburgh. In 2017, they were laureates of the International Garden Festival in Chaumont-sur-Loire.