Here, the visitors will directly enter the French cemetery from the parking lot or follow the paved path into the peace garden. The organic line of the path will be designed to firstly lead visitors through a group of linden trees (Tilia cordata which is Czech and Slovak national tree). There will be a massive wooden bench under the first linden tree offering a view of the cemetery. This open and very bright beginning of the area will then slowly change into a darker and more closed undergrowth that will provide more intimate environment for the visitors. The path which will lead the walkers through the whole length of the area will be accompanied, and even crossed, by a strip of grasses all along the garden. The darker part of the path will be adorned by fragments of differently shaped and sized mirrors that will make the path brighter. These mirrors, glittering and swinging in the air, could symbolize our past, present or brighter future. As the visitors will be moving through the path, they will be able to sit or lay down on the wooden block benches. At the end of the Garden of Peace, under a couple of linden trees, the path and the strip of grasses will vanish, only the view of the open landscape – of the future – will appear.
---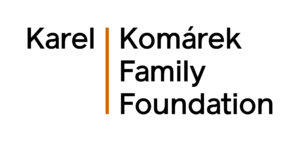 ---
Opening : spring 2019 !
Lenka Drevjaná, Zuzana Nemecková & Miroslava Staneková
Lenka Dřevjaná and Zuzana Němečková, Czech landscapers respectively born in 1992 and 1980, form the collective NAZDAR with the Slovakian architect Miroslava Staneková, born in 1989, to answer the call for projects of the Slovak and Czech Peace Garden of Neuville- Saint-Vaast. All three live and work in Prague.