Mesa > Portuguese Garden of Peace, 2022
Committed alongside the Allies, more than 7,000 Portuguese soldiers were killed during the Battle of the Lys which took place from April 9 to 29, 1918. Located near the Portuguese cemetery of Richebourg-L'Avoué, the Portuguese Garden of Peace pays tribute to the fighters and invites peace through sharing and coming together.
Entitled Mesa (table in English), the garden is designed as a meeting place for visitors and residents of Richebourg. It is surrounded by 12 oak trees and a large marble sculpture from Portugal which protects a pool with calm water vegetation: reeds, water lilies, purple loosestrife, marsh iris. Both an obstacle protecting the ecosystem and a vantage point from which to observe it, the visitor discovers both an indoor and an outdoor garden.
Before being a contemplative space, the Portuguese Garden of Peace was designed by landscapers as a meeting place. Visitors can sit and watch the garden, alone or in groups, in silence or in conversation. The table that encircles the garden represents the space where walkers become family and where families gather. It is for them a place of memory, where each encounter recalls the previous ones, and where memories and wishes are shared.
---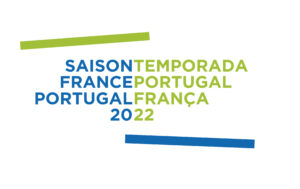 The 2022 France-Portugal Season
Decided by the President of the French Republic and the Portuguese Prime Minister, the France-Portugal Season will be held simultaneously in both countries between February 12 and October 31, 2022. Beyond a program that highlights Europe of Culture, the France-Portugal 2022 Season also wishes to invest concretely in the themes that bring us together and that our two countries defend in 21st century Europe: the ecological and solidarity transition, in particular through the theme of the Ocean , gender equality, youth involvement, respect for difference and values ​​of inclusion. Through more than 200 events, the Season aims to highlight the multiple collaborations between artists, researchers, intellectuals, students or entrepreneurs, between our cities and our regions, between our cultural institutions, our universities, our schools and our associations. : so many initiatives which deeply and durably connect our territories and contribute to European construction.

KWY.studio is a multidisciplinary platform exploring the principle of collaboration within the framework of specific projects. KWY.studio projects are the result of collaborations with guest specialists. This process-oriented methodology often leads to fruitful and unexpected reflections. BALDIOS is a landscape architecture firm that sees landscape as a process of destruction, construction and reinterpretation of new possibilities. The term "Baldios" comes from the communal lands that were reforested in 1938, significantly transforming the Portuguese rural territory.